The Wanderlust Series presents songs celebrating both the rewards of roaming in nature and the earnest world of inner, conflicting personal journeys. Epitomising the nineteenth-century concept of Wanderlust, Wilhelm Müller's poetry transports us from youthful exuberance to the brink of humanity's patience, and his work was a major influence on other significant poets.
For Schubert's complete song cycles at Blackheath Halls, I will be joined by three exceptional artists: Julien Van Mellaerts; Francesca Chiejina and Stephan Loges. Coffee concerts in St Laurence Church, Catford bring a wealth of international talent into the area and focus on collaborative song with leading instrumentalists.
Jocelyn Freeman, Artistic Director
January 2020
---
Forthcoming Recitals
Schubert's Winterreise
Postponed – new date coming soon
Blackheath Halls, London SW3 9RQ
Acclaimed curator and pianist Jocelyn Freeman continues her Schubert cycle at Blackheath Halls with the wonderful American-Nigerian soprano, Francesca Chiejina, including a pre-concert talk with Dr Natasha Loges and Natasha Riordan at 5.45 pm.
Schubert's Schwanengesang
Postponed – new date coming soon
Blackheath Halls, London SW3 9RQ
This recital concludes the Schubert cycle at Blackheath Halls, and features the outstanding international bass-baritone, Stephan Loges, for this recital. There will also be a pre-concert talk with Dr Natasha Loges and Natasha Riordan at 5.45 pm.
Beethoven Celebration
Postponed – new date coming soon
St Laurence Church, Catford, SE6 2TS
Paying homage to the Beethoven 250th anniversary from 2020, in this recital that was postponed from 2019, Bethan Langford and Keval Shah perform works by Mozart, Haydn and Beethoven.
Free entry, retiring collection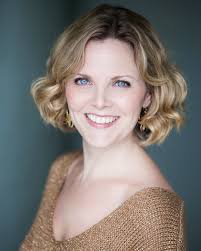 Royal Wedding soprano Elin Manahan Thomas and outstanding young clarinetist Joseph Shiner make their first appearances in Catford for the final recital of The Wanderlust Series. Together with pianist Jocelyn Freeman they will perform Schubert's dazzling setting of Wilhelm Müller's Shepherd on the Rock, alongside German and Italian works, paying homage to the poet's love of Rome.
Free entry, retiring collection
The Wanderlust Series Archive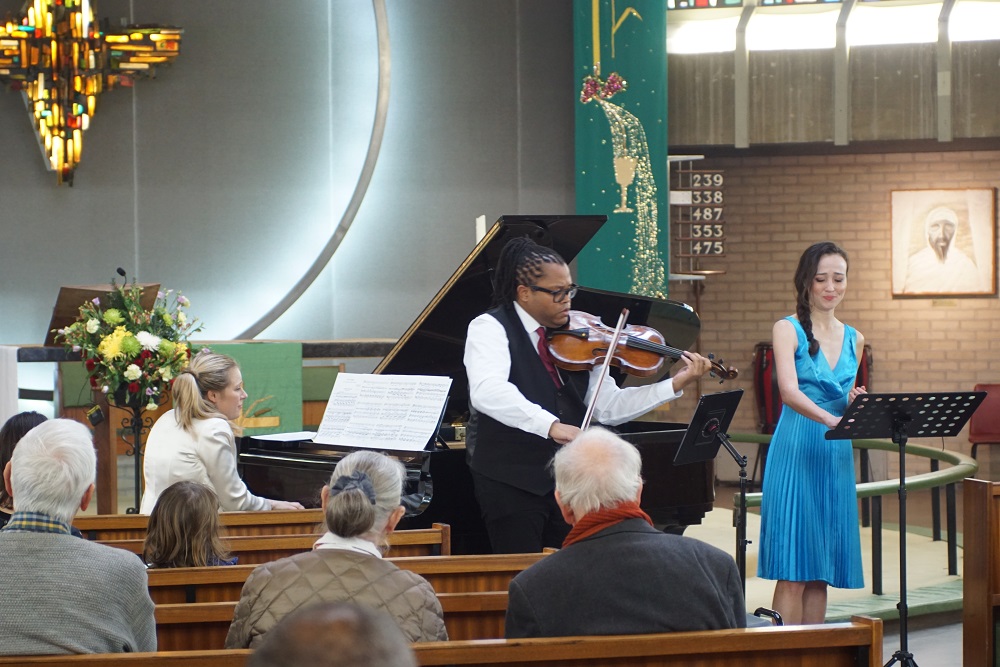 Vienna: City of Dreams
Featuring mezzo-soprano Fleur Barron, violist Clifton Harrison and pianist Jocelyn Freeman, this programme explored works by and for musicians who held a connection with the Imperial City, and included songs on the themes of aspirational romance, sleep and longing. Spanning over 140 years, and including a traditional Viennese dance, a cradle song and a UK premiere of a song by famed Austrian violinist, Fritz Kreisler, the recital was framed by the works of Brahms.
Beethoven Celebration from Lockdown
In honour of the 250th anniversary of Beethoven's birth, leading artists Mark Padmore (tenor) and Julius Drake (pianist) performed a selection of Beethoven Lieder, An die ferne Geliebte, and Schumann's Kerner Lieder live from Blackheath Halls as their inaugural recital from the initial Lockdown. The event was launched to the general public digitally on Eventbrite for the month of July 2020. redit: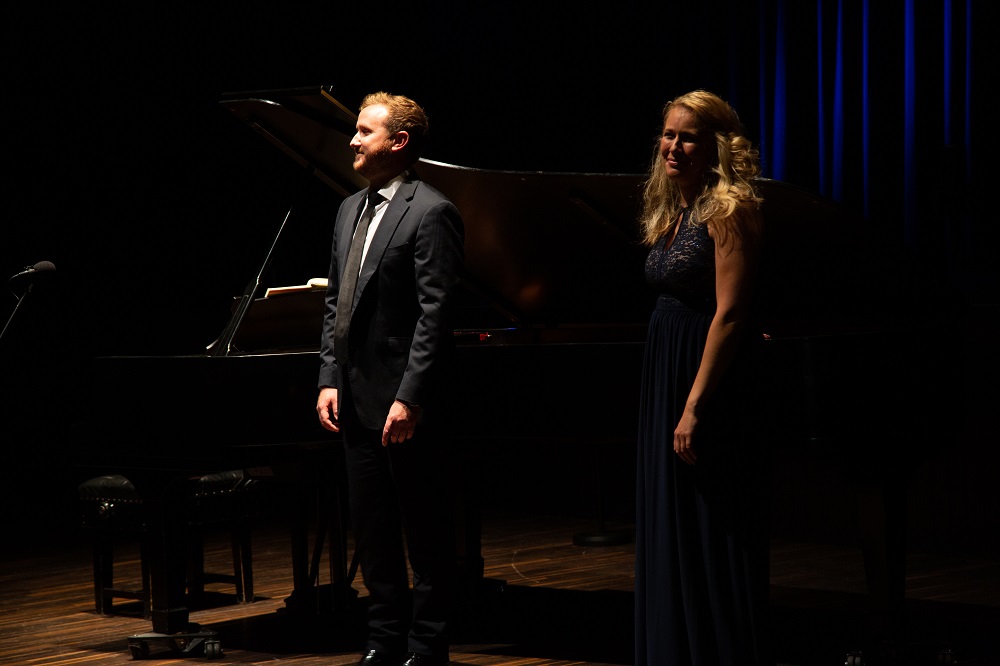 Schubert's Die schöne Müllerin
Young prizewinning baritone Julien Van Mellaerts joined SongEasel founder Jocelyn Freeman for the first performance with a live audience at Blackheath Halls since the doors closed for quarantine in March 2020. A pre-concert talk with Dr Natasha Loges, Natasha Riordan and Jocelyn Freeman opened the event, and a video of the performance was available 'On Demand' for the month of October.
Video credits: Apple & Biscuit Recordings, SongEasel